Choose the Best Chiropractor to Get Rid of Mid-Back and Rib Pain
If you've been suffering from chronic mid-back and rib pain, then you're aware of what a negative impact it can have on your quality of life. Not only can pain prevent you from participating in certain activities, but it can also make life in general quite miserable. Conventional doctors can treat the pain itself with physical therapy and analgesics, but they aren't always able to get to the root cause of your pain. If you're interested in getting to the root cause of your pain so you can completely eradicate it, consider seeking the services of our chiropractor at Family Chiropractic Care Center.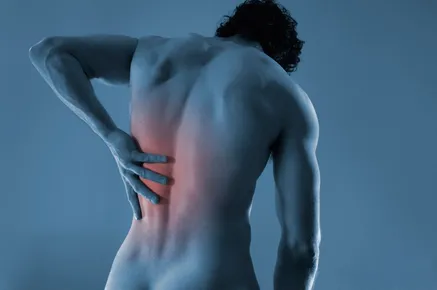 How Can a Chiropractor Help with Pain?
Regardless of whether your pain is in your back, neck, ribs, head, or someplace else, our chiropractor may be able to help you. Strategic adjustments to your spine can encourage healing and almost immediately alleviate pain in some situations. Our chiropractor will customize your treatment plan based on your history and specific symptoms to ensure that you no longer have to live with debilitating, chronic pain. Chiropractic treatment doesn't always involve only adjustments and will sometimes involve the use of a TENS unit, therapeutic massage, stretching and exercise, muscle stimulation, and more. Oftentimes, multiple chiropractic therapies are necessary to treat conditions that cause pain. Our chiropractor will determine the specific therapies that will work best for you.
Why choose Family Healthcare Chiropractic Center?
Choosing the right chiropractor is important. You want a chiropractor with a great reputation, one who is knowledgeable, caring, and an expert in this alternative form of healing. Our chiropractor, Dr. Genovese, at Family Healthcare Chiropractic Center, has been in business for 20 years. He has a great deal of experience treating patients suffering from all types of pain, including mid-back and rib pain. Dr. Genovese and our support staff are caring and dedicated, and we go above and beyond to ensure that you leave our clinic feeling better than when you arrived. While it may take several visits before you notice significant improvement, each visit will bring you closer to being pain-free.
Contact Family Healthcare Chiropractic Center
If you live in or near the Stafford, VA, area and you're tired of mid-back pain and maybe even rib pain on a regular basis, give the Family Chiropractic Care Center a call at (540) 288-8880. We will schedule an appointment so you can come in for a full evaluation, which will enable our chiropractor to customize a treatment plan that will not only get to the root cause of your pain, but will bring you long-lasting relief. You don't have to live with chronic pain, so allow our professionals at Family Chiropractic Care Center rid you of your ongoing pain today.