Sports Injury Diagnosis and Treatment
Sports injuries are common and can happen to professional athletes or those who play sports recreationally. These injuries can be painful and debilitating. Luckily, chiropractic care can help. At Family Healthcare Chiropractic Center in Stafford, VA, we provide natural, effective treatment methods for sports injuries and other painful conditions. Our team of experts will diagnose your injury and alleviate your pain.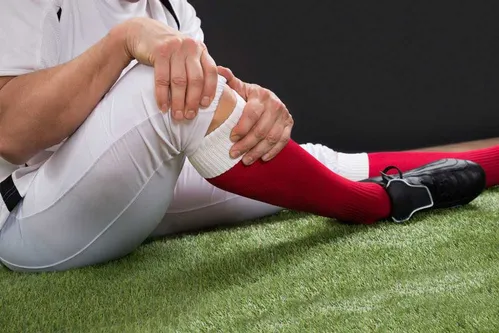 What Are Some Common Sports Injuries?
Anyone who plays sports is at risk for getting injured. Common sports injuries are strains, pain in joints, sore muscles, joint dislocations, herniated discs, runner's knee, and other types of conditions. You can suffer from a sports injury caused by repetitive movements or forceful impact. The chances of an injury can be increased if you don't do a proper warm-up or don't have the proper form or technique for the sports activity.
Diagnosing Sports Injuries
We provide a diagnosis, treatment, and preventative care for sports injuries. In your first session with our chiropractor, we will perform an exam of the injured area. During the physical exam, we look for the root cause of your pain, not just your symptoms. We will look for any underlying conditions as well. The initial examination will also include questions about your history of injuries and your lifestyle.
Sports Injury Treatment
After a diagnosis, we will create a personalized treatment plan for you. There several types of chiropractic techniques that can be used to treat your injury. The type and length of treatment will depend on your injury.
Our chiropractor often uses adjustments to treat sports injuries. Realigning the spine and other areas of the body will alleviate tension, pressure, and pain. This can help with back injuries, joint pain, and more. Our chiropractor may also provide you with corrective exercises. Stretching and strengthening exercises will improve your range of motion and help speed up your recovery process. Our team will work with you to help prevent future injuries, as well.
Our treatment methods are non-invasive and drug-free. You don't have to turn to pain medications if you are suffering from a sports injury.
Visit Our Chiropractor in Stafford, VA for Sports Injury Treatment
If you have a sports injury, don't wait to seek treatment. Your condition could worsen or lead to other health complications. At Family Healthcare Chiropractic Center in Stafford, VA, we provide all-natural, safe treatment options and therapies to alleviate pain and help your body heal from a sports injury. We will help you get back to playing the sport you love, pain-free. We are happy to answer any questions you have. Call us today to schedule an appointment or to learn more.